DIGITAL AND FPGA BASED DESIGN
DIGITAL AND FPGA BASED DESIGN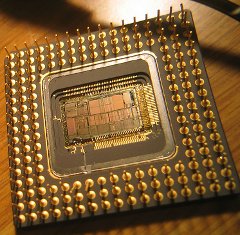 Linera provides design services for your FPGA, ASIC , microcontroller and DSP based systems. We offer turn-key solutions starting from specifications to fully functional system. If needed we also provide subsystems as IP-cores to be integrated into your system.
For FPGA-based system, Linera not only provides pure Verilog/VHDL based designs, but also complete embedded systems solutions utilizing hard processor cores (PPC405, PPC440 etc.), or soft processor cores (Microblaze, NIOS, etc.).
We also offer our expertise on hard IP blocks on some FPGA families. We offer our services to develop systems where FPGA Hard IP blocks such as PCI, PCI Express or Ethernet MAC are required.
We have strong background and in-depth knowledge of digital design, ranging from custom microprocessors (as large as 500 Million+ transistors) to multi-FPGA and multi-DSP signal processing systems running on real-time operating systems.
Our services cover a comprehensive spectrum of design engineering:
Product Definition and Architecture Development:
Concept & feasibility study
Technology assessment/vendor selection
Hardware and software partitioning
Architecture and micro-architecture definition
IP block selection and custom IP definition
FPGA Design:
RTL modeling (Verilog, VHDL)
IP core development and integration
Synthesis and design optimization
Floor planning
PAR and Timing Closure
FPGA Verification and Analysis:
Test bench generation
Functional simulation and assertions
Code coverage and functional coverage
Post-synthesis simulation
Please contact us for your digital and FPGA-based design needs.